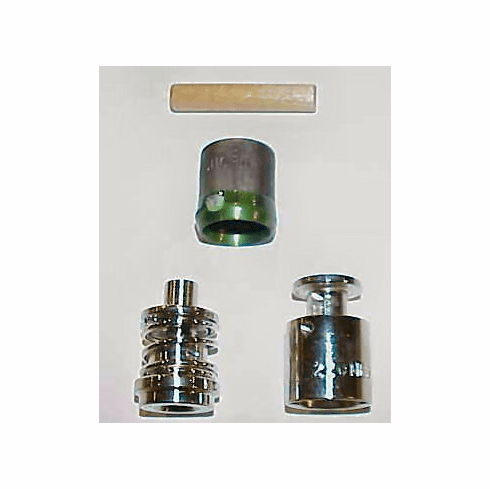 No. 22 Button Die & Short Cutter Set
Product Description
Precision-manufactured dies are the key to tight, perfectly-covered buttons. Our dies are made from high grade steel, machined, polished, case-hardened and polished again. You won't find more accurate covering dies anywhere else.

Steel Cutters to cut button covers are included with each set of Dies. A wooden plunger pin is also included with each set.

Our No. 22 Button Dies accept a wide range of fabric types and thicknesses, and is a medium weight Die.

Use this Die Set in conjunction with our Handy No. 1 Button Covering Machine.
Q&A
Ask a question about
No. 22 Button Die & Short Cutter Set
.
Click here